Puppies and Dogs For Sale
Waratah Puppies – enriching lives through the love of a puppy – because sometimes love and friendship comes with a wagging tail
Waratah Puppies specialises in breeding, raising and beginning training of puppies for people with additional needs including children on the Autism Spectrum, with physical disabilities or people living with anxiety, depression or PTSD/CPTSD.   
There are many benefits of dog ownership. For people with additional needs, particularly children on the Autism Spectrum, a puppy / dog can: 
* help with emotional regulation and provide emotional support;
* provide companionship and reduce loneliness;
* improve confidence and social engagement – even if not formally trained as an Assistance Dog.
After they leave us, many of our puppies complete training to become a recognised Assistance or Therapy Dog.
To learn about the difference between a pet/companion dog, an Assistance/Service Dog and a Therapy Dog – click on this link to download a comparison.  (Service Dog is an American term sometimes used in Australia to describe an Assistance Dog.
If you or a family member have additional needs, please click on the link to our additional needs waiting list at the bottom of this page.
Sometimes we also have gorgeous puppies available for purchase by families without a family member with additional needs.  Please click on the link to our general waiting list at the bottom of this page if you would like to know when we have puppies available.
Purchasing a puppy is a big decision.  You are responsible for their wellbeing which includes their physical, mental, emotional and social wellbeing.  Here's a link to a document we have prepared for Questions to ask a breeder BEFORE purchasing a puppy.….   Click here  to read the list of questions.
The joy of bringing a new puppy, or older dog, into the family begins with choosing the right breeder.   We understand how challenging it can be to find an ethical breeder.    We face the same challenge each time we purchase a new puppy or breeding dog.
Waratah Puppies's Breeder Identification Number is 000793269 (NSW Pet Registry)
All of our breeding dogs are DNA tested (Orivet) and the puppies we breed won't suffer from genetic diseases.
We cannot breed as many puppies as we receive enquiries for puppies.  We have breeding partners who breed and raise puppies to 8 weeks of age.  After they are weaned, microchipped and have had their first vet check and vaccination the puppies join us for further nurturing and training.
All puppies sold by Waratah Puppies, whether bred by us or one of our breeding partners, has the same health guarantee, life-time rehoming guarantee, training including crate training at night and basic obedience training …. and more. 
Cavoodle Puppies Currently for Sale
:  (June 2022)
We will have some gorgeous, rare Chocolate Cavoodles available soon.
Pictures and information about these puppies will be sent to people on our waiting list in the coming weeks.
CAVAMOODLE (Cavalier/Maltese x Poodle) PUPPY AVAILABLE
Cavamoodle 1 – This sweet puppy was born on 22nd Dec.
His mum is a Cavalier/Maltese and dad is a purebred Poodle and he has a non-shedding, easy to care for coat.
He is microchipped, has had all 3 puppy vaccinations and is desexed.  He is crate trained at night and is ready to join his forever family now.
For more information about this puppy complete our additional needs or general enquiry forms and let us know you'd like more information about this gorgeous boy.
To watch this puppy in a training session click here ….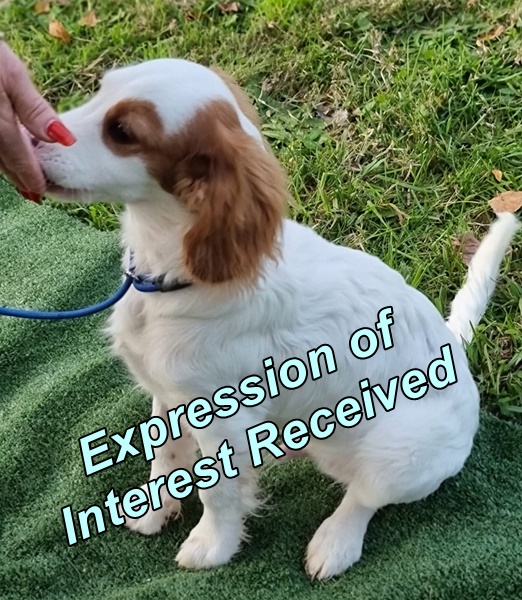 Sharing the opportunity for people with additional challenges to experience Connection, Inclusion and Confidence Building through the unconditional love of a puppy is why we breed gorgeous Cavoodle and 'oodle puppies.
All families can benefit from the love of a puppy.  At the end of the day there is nothing more heartwarming that being greeted by a wagging tail and big brown eyes.
We've prepared a document – What to Consider BEFORE purchasing a new puppy.  You can download the document here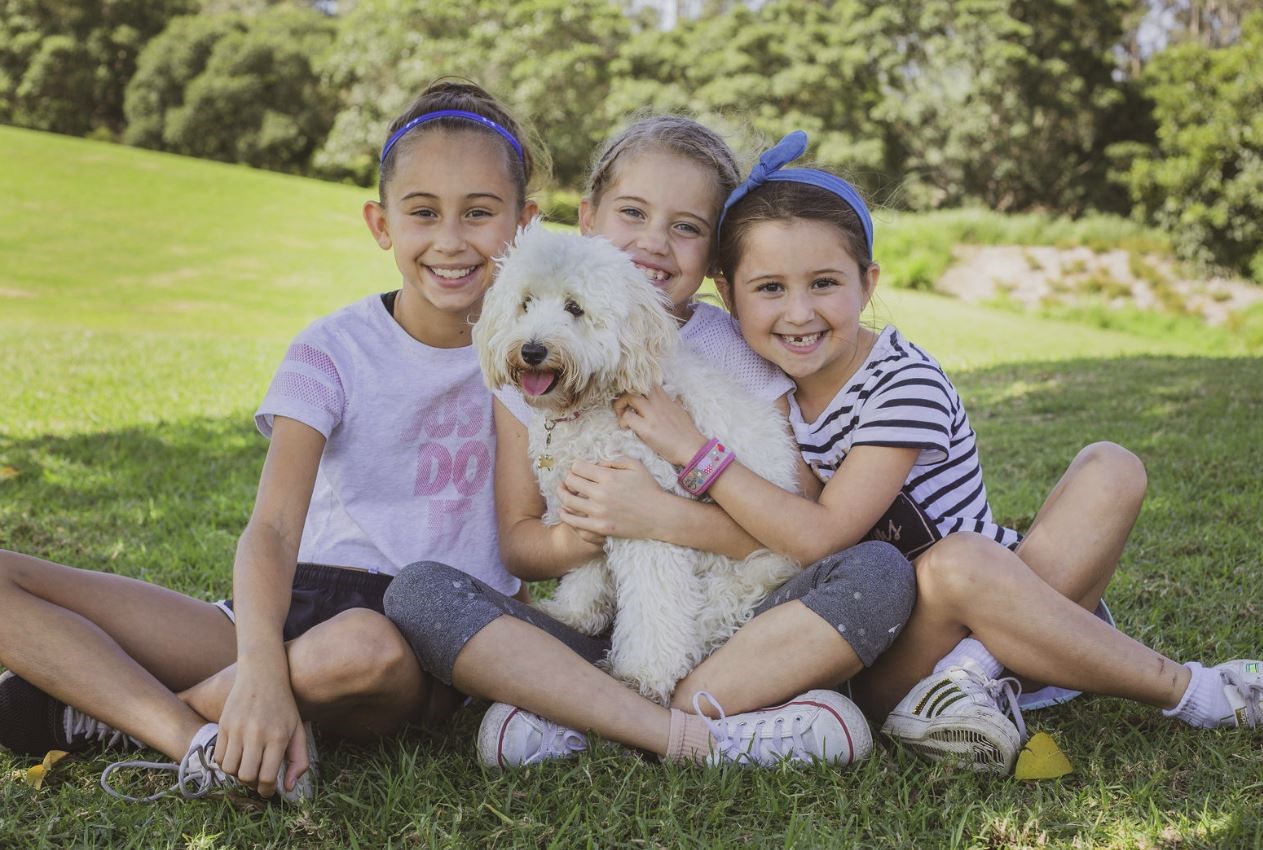 We believe early basic obedience training is essential for a happy, positive relationship between a puppy and it's family.  As many of our puppies are sold to people who are considering training their puppy as an Assistance or Therapy Dog, we're going to begin a puppy's training well before the puppy leaves us.   Our breeding program will be scaled down so we can devote more time to training our gorgeous puppies.
Our puppy's 'good manners' will involve teaching "Sit", "Stay", "Come" and walking confidently on a loose lead.  ALL families buying from us from 2020 will enjoy these benefits – you don't have to be formally training your puppy as an Assistance Dog to benefit from this basic training.
Our puppies are desexed and crate trained before joining their families.  We know this is an important reason people have purchased from us in the past.  The benefits of not losing sleep for a week is a DEFINITE advantage you gain from purchasing from Waratah Puppies.
To watch unedited video of 9 week old Lexi after her first week of training –  click on the link… 
** We provide basic obedience training PLUS the option for a puppy to participate in our introductory Assistance Dog in Training (ADiT) program before they join their family.
Our Assistance Dog in Training (ADiT) program is available for puppies we breed or raise BEFORE they join their forever families.  This additional training prepares the puppy for ongoing training as an Assistance Dog and hopefully reduces the opportunity for the puppy to develop naughty behaviours before formal training begins (usually from approx 6 months of age).
Each puppy's family is provided with a video of their puppy's training sessions and instructions on how to continue the training.  Where a family is working with an Assistance Dog training Organisation, we are very happy to liaise with that organisation when developing a puppy's ADiT training program.  Our ADiT is completed over approx 4 weeks.  Our ADiT program is delivered by Pawsable Training.
We are an Award Winning Business.  We were the WINNER of the 2015-2016 Altitude Awards' Climb the Mountain category (trading to 5 years)
We were a proud FINALIST in the 2021 Through the Woods Category (trading over 5 yrs); FINALIST in the 2021 Excellence in Service Category and FINALIST in the 2021 Business Excellence Category.  Previously we were a FINALIST in the 2020 Best in Service Altitude Business Awards as well as a FINALIST in the 2019 Altitude Business Awards – Through the Woods (trading up to 10 years) and 2019 Business Excellence Award Categories.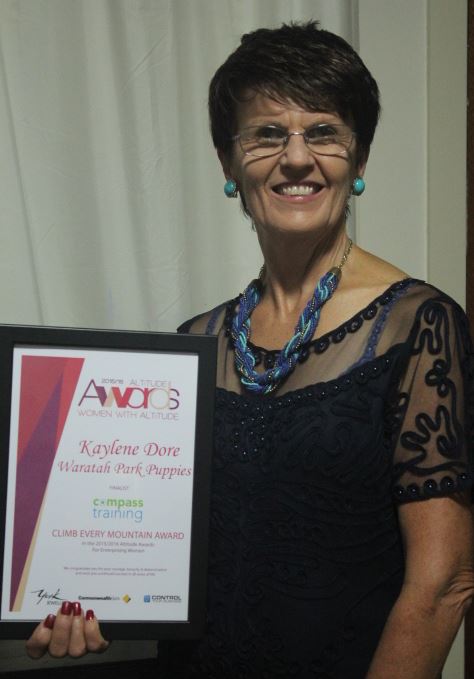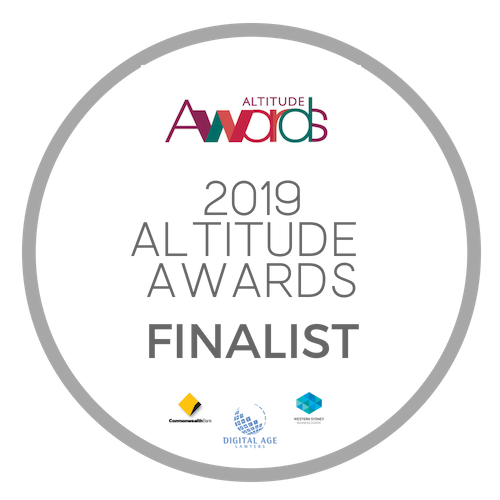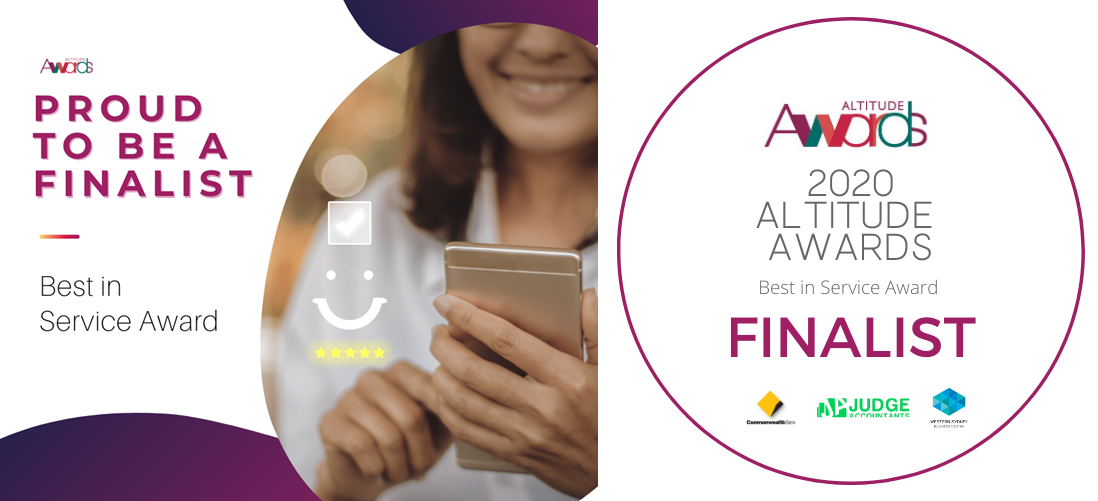 If you are interested in purchasing a gorgeous, rare, Chocolate Cavoodle please visit
Chocolate Cavoodles Australia
click on the link below
If you are purchasing a puppy for yourself or a child on the Autism Spectrum or with special needs, please click on the ADDITIONAL NEEDS ENQUIRY BUTTON at the bottom of the page or CLICK HERE.
For our general waiting list please CLICK HERE.  OUR GENERAL WAITING LIST IS CURRENTLY CLOSED.  If you complete the enquiry form you will receive an email when we reopen our GENERAL waiting list.  
We are currently seeking expressions of interest from Families who would like to join our Fostering Program.
Do you love dogs?
Would you like to experience the joys and responsibilities of Fostering a Dog for a breeder who provides Cavoodle puppies to children on the Autism Spectrum or with Special needs?
Read on….
Waratah Puppies is a vet audited, award winning breeder of Cavoodle and Shoodle puppies primarily for children on the Autism Spectrum or with special needs.
From 2020 we are taking our business in a new direction.  We will be providing every puppy we sell with basic obedience training and will be assisting people to commence training their puppy as an Assistance or Therapy Dog.
So we can concentrate on training puppies, we are looking for loving families who will foster some of our breeding girls.
We are looking for families who would love to be part of this experience with us.
If you LOVE dogs AND
would LOVE to enjoy the company of a Cavoodle without paying the full cost of purchasing a puppy
our Fostering Program might suit you ….
We will provide instructions and guidance regarding dog care, pregnancy and whelping

You will have the choice of having the the puppies born in your home, OR the pregnant mum can return to us for the birth (from approx 2 weeks prior).  She will then return to your home after weaning the puppies.
We will cover all veterinary costs associated with the pregnancy and the puppies

If you would like to Foster two dogs so you still have one at home while the other comes to us for mating, please let us know

You must be happy for us to visit to meet you and visit the home environment the dog(s) will be living in.
please contact Kaylene at kaylene@waratahpuppies.com.au to find out more.
Why buy a Waratah Park Puppy?
Our cavoodle puppies are happy, health family pets with many advantages over other cavoodles you may see for sale.   Our puppies are:
lovingly cared for and handled every day
vet checked thoroughly, at least twice before leaving us
vaccinated with C3 and C5
wormed every 2 weeks with Puppy worming Suspension and comes with dates for ongoing treatment, including recommended grooming schedule
microchipped (we begin the process of transferring ownership to new owner)
desexed, receive post op care and stitches removed before leaving us
doing well with toilet training – to newspaper inside and grass outside
able to sleep all night on their own (soft toy companion) in their own travel crate
used to wearing a collar
lead training
basic obedience training (sit, come) – USB of training sessions & training notes provided to new owners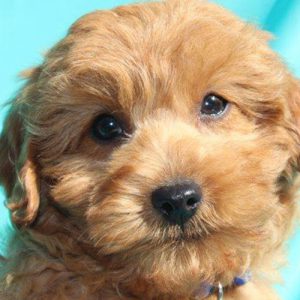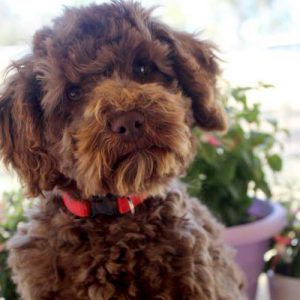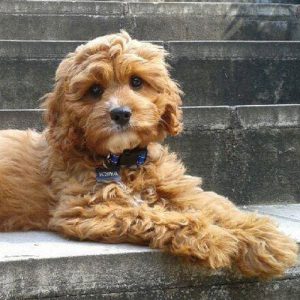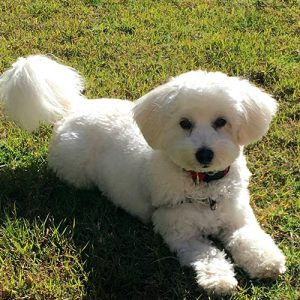 Our puppy families are provided with:
a comprehensive information pack on how to prepare for the puppy's arrival, essential items to buy before you receive your puppy and schedule for ongoing care
tax invoice (if you are using NDIS funding to purchase your puppy, please let us know so we can provide relevant information on your Invoice)
vaccination certificates and schedule for future vaccinations
instructions for completing transfer of ownership (microchip records)
their puppy's familiar bed (airline approved travel crate) and soft toy
our 30 day health guarantee
lifetime re-homing guarantee – the knowledge that we will help re-home a puppy at any time in its life, should the need arise
6 weeks free pet insurance with PetPlan
ongoing support for as long as they need it
life-time interest in their puppy; it's well being and happiness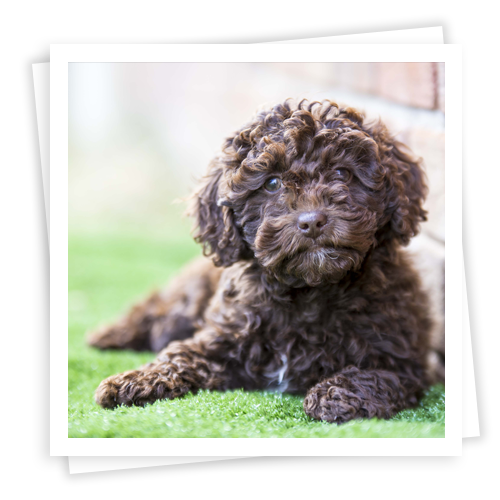 If you are purchasing your Cavoodle as a companion for a child on the Autism Spectrum, please let us know so we can discuss additional training.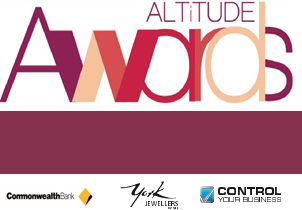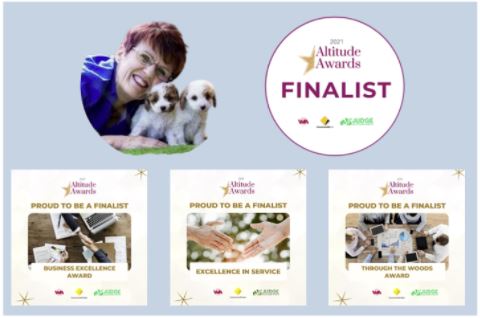 In 2015 Kaylene, and Waratah Park Puppies (now Waratah Puppies)  won the Climb Every Mountain Award (best business trading up to 5 years) in the 2015-2016 Altitude Awards.
In 2021 Waratah Puppies was announced a finalist in the following 3 Categories of the Altitude Business Awards:
* Through the Woods (best business trading up to 10 years)
* Business Excellence
and 
* Excellence in Service
In 2020 Kaylene and Waratah Puppies were a finalist in the Best in Service Award of the Altitude Business Awards.
In 2019, Kaylene and Waratah Puppies were a finalist in the Through the Woods Category (best business trading up to 10 years) in the Altitude Awards 

as well as 

a finalist in the Altitude Awards' Business Excellence Category.
We are located in Gunning, south NSW.
Puppies can be collected from our Gunning property by appointment or flown to major airports across Australia for between $450 - $800. We use Dogtainers and JetPets for travel within Australia.
We can provide a quote for international travel (New Zealand, Singapore, Hong Kong, Hawaii).  We proudly use Petraveller for all our international travel.
Because our puppies are crate trained, they usually sleep during the flight and arrive ready to play and cuddle with their new forever family.