Benefits for Families with Children, Couples or Individuals
Our puppies are suitable for ALL families including individuals and couples without children at home.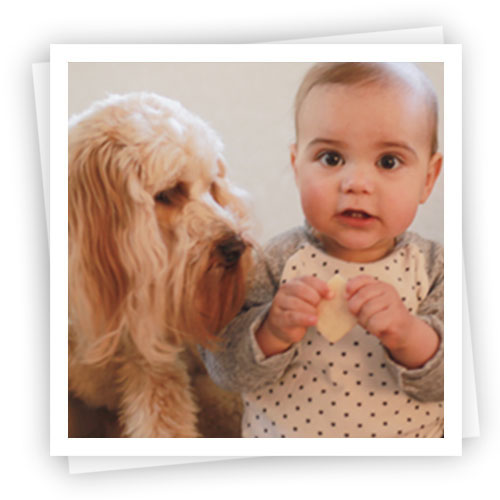 Cavoodles and Shoodles LOVE being with their family members.
Our puppies are well socialised and used to daily handling and interaction.
The benefits of owning a dog are well known and include companionship; improved physical and mental health; home security (sometimes) and pure entertainment.
Our toy Cavoodles (adult size up to 5kg) are ideal small dogs for individuals or couples looking for a small 'lap' dog.  They are also great companions for children or adults in a wheelchair.  They don't require a big backyard however all canine companions DO require some daily exercise.  Walking and playing with their owner is great mental, as well as physical, exercise.  They will enjoy cuddles and snuggles when you are watching TV or reading.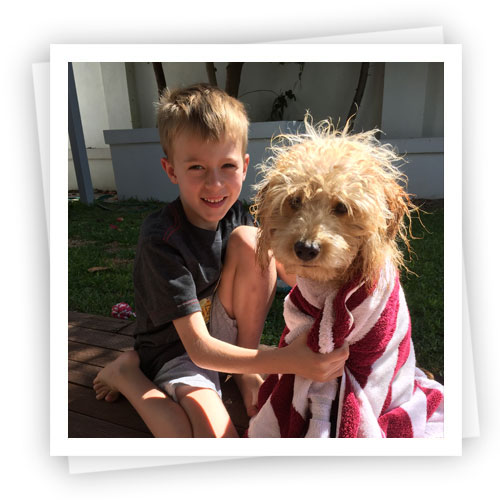 Our miniature Cavoodles are bigger than toy Cavoodles (over 5kg under 10kg) and are often preferred by more active individuals, couples or families with active children.  A miniature Cavoodle will require and enjoy daily exercise, playing and walking.   They will appreciate mental stimulation/challenges when their owner isn't home.  They will enjoy a cuddle and snuggle when you are watching TV or reading.
BABIES and young children should NEVER be left alone with a puppy or dog irrespective of the breed.   Young children can hurt a puppy if they squeeze or cuddle the puppy too hard so they should be supervised at all times.
Puppies should be trained not to jump up on people so they don't knock over young children or the elderly. We recommend new owners attend Puppy School with their new puppy.
We have an easy to read chart which explains the difference between 'toy' and 'miniature' Cavoodles which may help when choosing the ideal puppy for your family and lifestyle
How to purchase one of our gorgeous puppies:
COMPLETE our enquiry form to join our waiting list, letting us know your puppy preferences and to give us some information about yourself.
CHOOSE A PUPPY - when we send you an email with pictures and information about available puppies.  Puppies will be vet checked, microchipped and have their first puppy vaccination at 6 weeks of age.
PAY A DEPOSIT by direct deposit or paypal – We'll provide an Invoice and payment details when you've chosen your puppy
BEGIN PREPARING YOUR HOME, and hearts, for the arrival of your puppy. Our information pack has tips on how to prepare for your puppy's arrival.
COMPLETE PAYMENT for your puppy at 8 -9  weeks of age. The puppy will be desexed at 10 weeks and stitches removed approx 10 days later.
COLLECT or TRANSPORT can be arranged. (we can fly your puppy to most metro or regional airports for between $350 - $500. Payment must be made at least 4 days before flight is booked)
FOR INTERNATIONAL BUYERS we will provide you with a quote for International transport with JetPets or Dogtainers.  We can also provide you with a checklist for your receiving country.  
RECEIVE YOUR PUPPY and ENJOY the cuddles and love of your newest family member
Our puppies are healthy, happy puppies with many advantages over other puppies you may see for sale.
We are a vet audited, registered breeder specialising in placing puppies with children with special needs.
Our puppies are:
lovingly care for and handled every day
vet checked thoroughly, at least twice before leaving us
vaccinated with C3 and C5 and come with a vaccination schedule
wormed every 2 weeks with Drontal Puppy Suspension and come with worming schedule and recommended grooming schedule
microchipped (transfer of ownership instructions provided with the puppy)
desexed and receive post op care and usually stitches are removed before leaving us
doing well with toilet training – to artificial turf
able to sleep on their own (soft toy companion) in their own travel crate
used to wearing a collar
ready for lead training (we sometimes begin lead training)
To see our available puppies, visit our PUPPIES FOR SALE page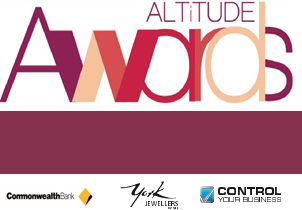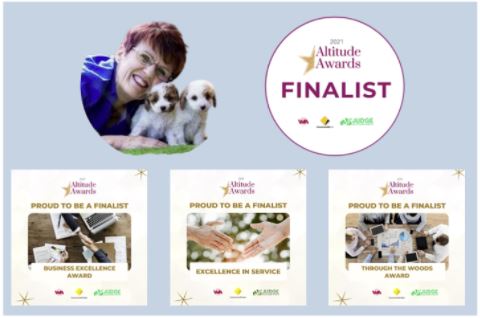 In 2015 Kaylene, and Waratah Park Puppies (now Waratah Puppies)  won the Climb Every Mountain Award (best business trading up to 5 years) in the 2015-2016 Altitude Awards.
In 2021 Waratah Puppies was announced a finalist in the following 3 Categories of the Altitude Business Awards:
* Through the Woods (best business trading up to 10 years)
* Business Excellence
and 
* Excellence in Service
In 2020 Kaylene and Waratah Puppies were a finalist in the Best in Service Award of the Altitude Business Awards.
In 2019, Kaylene and Waratah Puppies were a finalist in the Through the Woods Category (best business trading up to 10 years) in the Altitude Awards 

as well as 

a finalist in the Altitude Awards' Business Excellence Category.
We are located in Gunning, south NSW.
Puppies can be collected from our Gunning property by appointment or flown to major airports across Australia for between $450 - $800. We use Dogtainers and JetPets for travel within Australia.
We can provide a quote for international travel (New Zealand, Singapore, Hong Kong, Hawaii).  We proudly use Petraveller for all our international travel.
Because our puppies are crate trained, they usually sleep during the flight and arrive ready to play and cuddle with their new forever family.