Waratah Puppies – enriching lives through the love of a puppy – because sometimes love and friendship comes with a wagging tail.
Waratah Puppies is an award winning, family operated, social enterprise committed to breeding quality cavoodle and shoodle puppies, raised to be loving companions in their new forever home.  Our puppies are happy, healthy and look forward to bringing you much joy and affection.
What is a 'social enterprise'?  A social enterprise is a business which operates to intentionally drive social or environmental change.
What is the social change Waratah Puppies hopes to achieve?  Many people on the Autism Spectrum or living with anxiety depression or PTSD feel socially isolated and their disability can affect their ability to work, perform day-to-day activities or relate to their family and friends.
Waratah Puppies is a specialist breeder for children or adults living with Autism, anxiety, depression or PTSD.   
Many of our puppies go on to train to become Assistance Dogs or Therapy Dogs.
"Your instinct when you have a chronic illness is to sometimes isolate
and make your world as small as possible
so you don't have much to deal with," he said.
"But a dog will open you up."   
Michael J Fox
A Waratah Puppies' puppy can provide "connection, inclusion and build confidence"
Kaylene began breeding and raising Cavoodle puppies after a family member, who is on the Autism Spectrum, enjoyed such positive experiences from having a Cavoodle puppy in his life.  Waratah Puppies (formerly Waratah Park Puppies) sold our first litter of puppies in 2010 and are still in contact with some of those families.
Having a puppy join your family is a life-long 'experience' rather than simply a 'purchase'. 
There are no 'silly' questions.  Please ask all the questions you need have.  The more information we provide you with BEFORE your puppy joins your family, the more prepared and confident you will be for their arrival.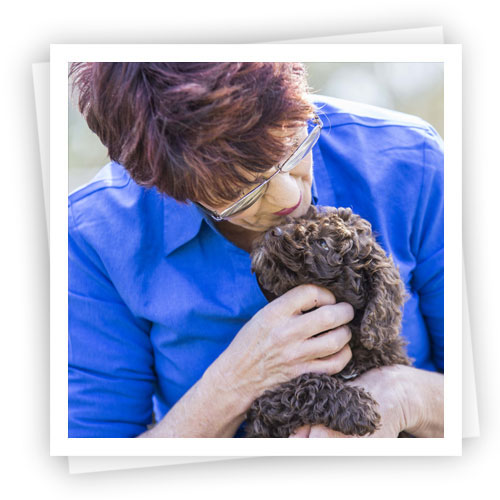 Waratah Puppies's facilities and practices, and the facilities and practices of our breeding partners, are audited each year by an independent, qualified Veterinarian to ensure we meet or exceed the requirements of the NSW Code of Breeding Practice for Dogs and Cats.
* Our adult animals are visited, health checked and vaccinated annually by a qualified Veterinarian.
* You can have confidence your puppy has been bred in a healthy, happy environment.
                                              From 1st July 2019, Breeders must provide their Breeder Identification Number (ours is B000793269)                                                  or microchip number for all puppies being sold.
Waratah Puppies is a member of the APDT (Association of Pet Dog Trainers Australia) and local Chambers of Commerce.
When our first puppies flew to Sydney to meet their new families, they cried when put in their travel crate at the airport.  We cried too.   We decided on that first occasion to spend the time needed to have them settle happily in a travel crate so a flight wouldn't be stressful to them.
Since 2011 we have crate trained all our puppies.  The benefit is:
The puppy has a safe, familiar place to travel home in, whether that's in a car or a flight interstate or overseas;
The puppy has a safe, familiar place to sleep in at night.  Our puppies sleep through the night if their family follows our recommendations;
The puppy has a safe, familiar place to snuggle into when they need a quiet time and we ask families with children to respect the puppy's need to have some quiet time away from constant activity, pats and cuddles
From January 2020 our puppies will be sold having commenced basic obedience training.  Increasingly our puppy buyers were asking for our basic training package so that their puppy arrived with basic obedience.  We are now including this with ALL the puppies we sell from January 2020.  
In addition we can provide an Assistance Dog in Training (ADiT) program for puppies we breed or raise BEFORE they join their forever families.  This additional training prepares the puppy for ongoing training as an Assistance Dog and hopefully reduces the opportunity for the puppy to develop naughty behaviours before formal training begins.  Puppy families are provided with a video of their puppy's training and instructions on how to continue their training.  Where a family is working with an Assistance Dog training Organisation, we are very happy to liaise with that organisation when developing each puppy's ADiT training program.
Our puppy owners appreciate the care, time and attention we invest in our puppies.  Here's a testimony from one of our puppy owners –
I am writing this review simply to congratulate Kaylene and Stephanie from Waratah Park Puppies on raising the puppy I met and fell in love with and who is now the joy of our home.

I had been looking for over two years for a special puppy that would suit my lifestyle and family dynamic, especially with my elderly mum.

All the communication with Kaylene and Stephanie was effortless. Their information was exceptional and impressive, with comprehensive details of diet, sleeping and toiletry habits, vaccinations, registrations etc, which made the first weeks so enjoyable and stress free with my little Jerry. Together they answered all my questions and arranged a time for me to meet my new addition to our family to see if he was suitable.

Our little Jerry is extremely gentle and placid and eager to please. The local vet was also impressed with his temperament and discipline, corresponding to the quality of training that all began at Waratah Park Puppies.

If anyone is looking for a puppy that will fill their lives with more happiness and pleasure than you ever thought possible, you have found the best start for your puppy at Waratah Park Puppies.

Jackie B
Loving every moment with Jerry❤️❤️❤️❤️

He is just amazing
Waratah Puppies (formerly Waratah Park Puppies) is an Award winning business.  Business owner, Kaylene Doré, acknowledged the hard work of her staff and volunteers when accepting an Award in the "Climb Every Mountain" Category of the 2015-2016 Women With Altitude Awards, April 2016.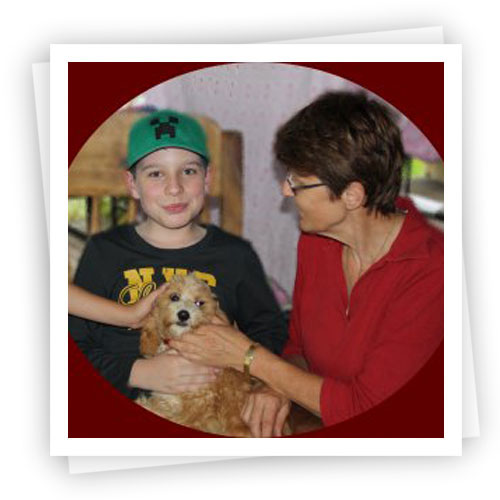 In 2015, with the support of ASPECT, Waratah Puppies donated a puppy to a family with a child on the Autism Spectrum.
Each year since Waratah Puppies has either donated a puppy or discounted the price of a puppy for a family with a child with Autism.
Waratah Puppies strives to provide "connection, inclusion and confidence building" through the unconditional love of a puppy to children or adults living with Autism, anxiety, depression or PTSD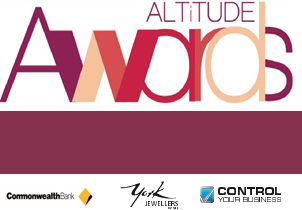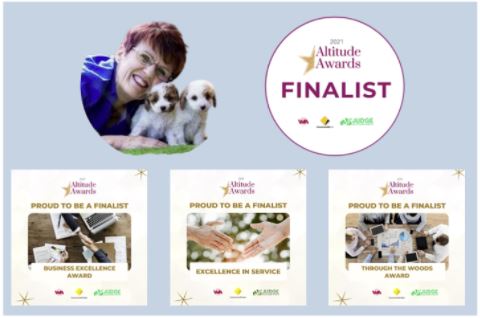 In 2015 Kaylene, and Waratah Park Puppies (now Waratah Puppies)  won the Climb Every Mountain Award (best business trading up to 5 years) in the 2015-2016 Altitude Awards.
In 2021 Waratah Puppies was announced a finalist in the following 3 Categories of the Altitude Business Awards:
* Through the Woods (best business trading up to 10 years)
* Business Excellence
and 
* Excellence in Service
In 2020 Kaylene and Waratah Puppies were a finalist in the Best in Service Award of the Altitude Business Awards.
In 2019, Kaylene and Waratah Puppies were a finalist in the Through the Woods Category (best business trading up to 10 years) in the Altitude Awards 

as well as 

a finalist in the Altitude Awards' Business Excellence Category.
We are located in Gunning, south NSW.
Puppies can be collected from our Gunning property by appointment or flown to major airports across Australia for between $450 - $800. We use Dogtainers and JetPets for travel within Australia.
We can provide a quote for international travel (New Zealand, Singapore, Hong Kong, Hawaii).  We proudly use Petraveller for all our international travel.
Because our puppies are crate trained, they usually sleep during the flight and arrive ready to play and cuddle with their new forever family.